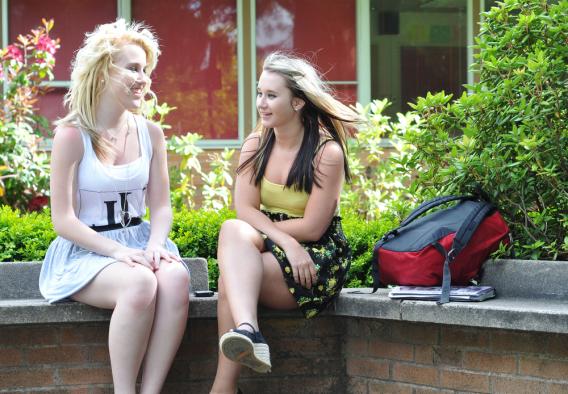 Slate published this article: "
If You Don't Want Girls Judged by Their Hemlines, Stop Judging Them by Their Hemlines"
by Amanda Marcotte this past Friday, which goes along with the notion that we should stop putting the responsibility for the behavior of boys/men on girls/women.

(from the article) "Lahey claims that she only wishes for girls to see that they "are not the measure of their hemlines, but the sum of their strong minds, kind hearts, and unlimited potential." That's a noble goal that I fully support. I recommend that Lahey start sending the message that she doesn't measure girls by their hemlines by
not measuring them by their hemlines
. Try ignoring their bodies completely and getting directly to the work of cherishing those minds and those hearts instead."